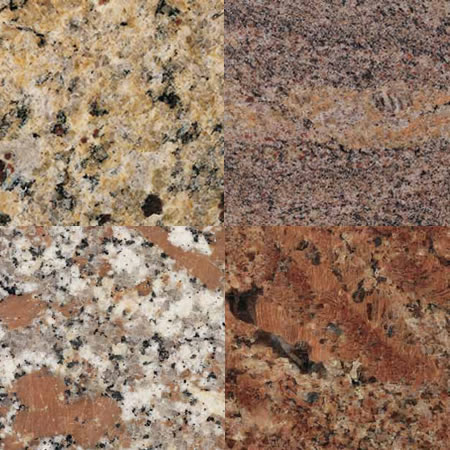 Blyth Marble Brown Granite
Brown has become an excellent choice in Granite worktops, flooring and other hard wearing surface. The aesthetics of having Brown Granite provide a classic finish to homes offices and other places where people either enjoy a social environment or a working requirement. Brown Granite is also, highly desirable because of its ability to match most designs of kitchen. Please contact us on 01909 730807 or e-mail us on enquiries@blythmarble.com.
Brown Granite Antique Brown Satin - Normally available in 20mm & 30mm. Satin finish
Baltic Brown Granite - Baltic Brown Granite is sourced from Finland. Normally available in 20mm & 30mm
Ikon Brown - Ikon Brown is sourced from India, normally available in both 20mm & 30mm
Other uses in your home for Brown Granite include columns, door lintels, sills, jambs, and wall and floor veneer. Brown Granite is our most popular colour and offers a timeless classic approach design to virtually any building style be it a modern design or the refurbishment of a Georgian or Victorian setting.
We also have a showroom centrally located near both the M1 and the A1 in the centre of the UK in North Nottinghamshire. In fact our offices and factory are very near the borders of Derbyshire and South Yorkshire also providing a wide catchment area. Please contact us on 01909 730807 or e-mail us on enquiries@blythmarble.com.
We can supply large slabs of Brown Granite to any commercial business throughout the UK if your annual requirements are sufficient. Private individuals who are looking to have your home enhanced with a Brown Granite work surface for your Kitchen or Bathroom can do so if you are within the radius of our fitting team.
We supply to both bulk to the trade and unique designs for your home and have a sales team on hand to help you through the process. We are confident that our range of Brown Granite is very competitive regarding price and rapid delivery so give us a call or send us an e-mail. For your Brown Granite Installation you can contact us by clicking the logo link on the right hand side or use the contact details on this page. Samples of our Brown Granite are available on request so you have a good reason to contact us. Our range of Brown Granite is unique in the UK. We are confident that we can supply Brown Granite for your project across all applications both domestic and commercial.