Downloads
Established in 1969, Blyth Granite (Division of Blyth Marble Limited) has become a major importer of quality Granite, Quartz, Marble Slate and other stones for creating Slabs, Tiles, Fireplaces & Work Surfaces. You can be sure you are acquiring the finest stones from around the world. With one of the most comprehensive stockpiles in the UK we have something to suit all requirements.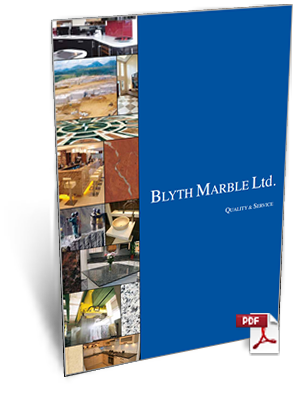 Here at Blyth Marble, we work in a modern manufacturing unit where we manufacture any shape in line with your project or contract requirements. Ideally we like to service all of our clients annual requirements in order to maximise the best pricing policy for you. Blyth Granite operate as a partner for many of our customers allowing us to provide the highest levels of offsite service, on site deliveries and short lead times.
Please download our brochure for more information on our service and materials we use.